Waaay back in June ...
We finished our year at MAHC. Here are D and R in their bake sale class. We raised a total of ~$120 which the kids decided to contribute to PAWS, the Veteran Multi-Service Center, and an organization working to remediate the Flint, MI water crisis.
W and R got evaluated (playing with cool magnetic thingies!)
D made good progress in addition in LOF using manipulatives, and also built creative flower sculptures out of them:
Then we embarked on an adventure. First, camping with MAHC at Hickory Run State Park:
Next, a brief visit with their fairy godmother and her family:
From there we went to New Orleans. We went on a paddle boat ride/historical tour including a tour of the Chalmette battlefield. It was historically troublesome in that it failed to mention slavery and glorified Andrew Jackson, but a lot of fun and exciting because we got stuck on dock due to high winds and had to be rescued by a tug boat.
The kids walked around the French Quarter:
En route to our next destination, we went to the Whitney Plantation, the only museum in the world dedicated to showing what life was like on a sugar plantation for enslaved people. This was truly a highlight of our trip. You can read about this history, but going there and physically seeing the cabins where they lived and the big house where they served, touching the tools of sugar making, and experiencing the intense heat, cannot be duplicated from afar.
We spent time at Lake Bistineau State Park with family:
We hiked, fished, and PLAYED.
D and J went to an exotic animal park where we saw a wide variety of cool animals, watched them feed the adult alligators, and got to hold a 2 year old baby alligator!
As soon as we returned home, we packed up and moved. So we haven't been doing much else.
W has been playing D and D.
R has been to the Parkour gym.
W and R spent a weekend in the mountains with friends complete with fishing, kayaking, swimming, etc.
D and J have been to Circus School, and went to the library.
We saw part of the Commonwealth Theater Company's
Romeo and Juliet
.
We've all been hiking and exploring the new neighborhood.
I read to them (well, several of these were audio books):
Bluffton: My Summers with Buster Keaton
by
Matt Phelan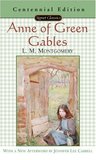 Anne of Green Gables
by
L.M. Montgomery
Anne of Avonlea
by
L.M. Montgomery
The Birchbark House
by
Louise Erdrich
The Moffat Museum
by
Eleanor Estes
This period included 13 days of instruction.